On an exhausting day when you are looking out for a rescue drink to keep you calm, look no further than CBD based drinks. They help you stay calm and focused minus the excess sugar and alcohol. CBD infused drinks help alleviate stress and treat body pain and insomnia. Hemp-based drinks especially sparking varieties are the latest craze with new brands hitting shelves across the country every other day. Sparkling CBD beverages have gained an instant cult following.
Benefits of CBD Sparkling Drinks
They're better for you and often paired with adaptogens thereby containing effective healing properties providing anxiety and stress relief to increased focus and high energy levels. Here are some of the best CBD Sparkling drinks you can get to feel chill.
Sparkling CBD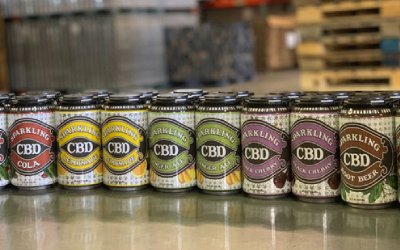 Buy Now
CBD Sparkling Beverages With Broad Spectrum Hemp Extract:
Get some of the best sparkling drinks to boost your energy and feel at your best all day long. These are a big hit in Colorado and come in the most awesome flavors. CBD Sparkling Cola enhances the tradition of cola with 20 mg of Broad Spectrum Hemp Extract. It is a traditional cola with crisp, refreshing fizziness with the goodness of CBD. Other favorites include CBD Sparkling lemonade, CBD Sparkling Black Cherry and CBD Sparkling Ginger Ale.
4 Pack – $24
12 Pack – $60
Recess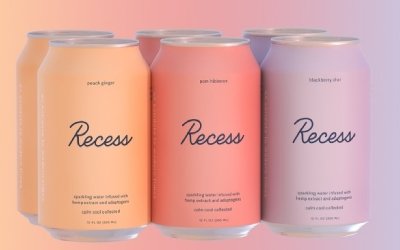 Buy Now
Recess is a sparkling-water drink infused with CBD and adaptogens which are herbs that help your body adapt to stress. These sparkling waters from Recess are infused with hemp extract and adaptogens. They come in some amazing flavors like Blackberry Chai, Peach Ginger, and Pomegranate Hibiscus. They contain some great ingredients like L-theanine, hemp extract which calm your mind and reduces stress. Each can contains 10mg of full spectrum hemp oil for your goodness. All ingredients are completely natural in this CBD infused sparkling drink. It contains adaptogens which help us better adapt to stress, resist disease, and increase endurance.
Price :8- pack – $39.99
Sweet Reason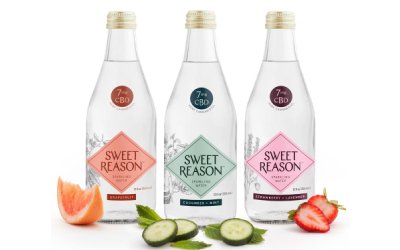 Buy Now
Sweet Reason specializes in infusing CBD and other ingredients into an all-solutions-offering drink. Sweet Reasons incorporates CBD because they believe that the compound found within cannabis plants has since achieved a wide range of health benefits. This includes antioxidant, anti-inflammatory, anti-fungal and anti-bacterial properties to name a few. Sweet Reason sparkling drinks come in three unique flavors, including Grapefruit, Cucumber and Mint, and Strawberry and Lavender. Each flavor only contains 7mg of CBD which can bring about the right positive effect.
Price : 6 pack – $39.99
Weller's CBD-Infused Sparkling Waters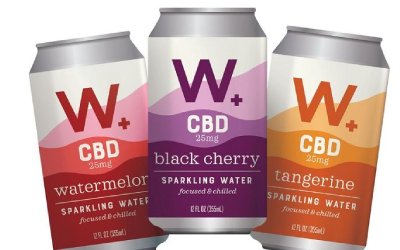 Buy Now
CBD food and drinks company Weller has come up with a range of CBD-infused sparkling waters right here in the US. Weller's CBD Sparkling Water comes in Watermelon, Black Cherry and Tangerine flavors. Compared to the other sparkling drinks, it contains more CBD is infused with 25mg of non-psychoactive cannabidiol (CBD) per can. They provide you the benefits of CBD like anti-inflammatory and analgesic properties. The zero-calorie range does not feature the psychoactive component THC and contains balanced crisp flavors.
Price – US$4.99 per can
Drink Sprig – CBD Infused soda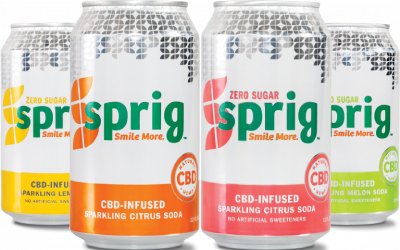 Buy Now
This sparkling drink, CBD soda from Sprig is all natural and known for its beneficial properties. Each of the beverages are infused with 20mg CBD and perfectly blended. The CBD infused sparkling beverages are refreshing and will give you the mellowed out summer you need with the goodness of v=calm moods and less anxiety. They contain zero sugar and come in flavors like citrus, lemon tea, and melon which are enjoyed by all.
Price – $50
Get more stuff like this
Subscribe to our mailing list and get Latest updates
Thank you for subscribing.
Something went wrong.