Combining CBD with mints sounds like a ploy but trust us, it's not! It's known that mints help fight bad breath, but does CBD with mints give you extra benefits? We certainly think so. CBD mints are a great way to deliver CBD into our system. This is one of the ways CBD gets absorbed into our bloodstream quickly and efficiently. CBD mints also allow discretion and are accepted more than methods like vaping. CBD mints are an easy way to get effective doses of CBD and also freshen our breath. A win-win situation! Here's a list of top brands selling CBD mints for your use.
MedCBDX – CBD Hemp Oil Lozenges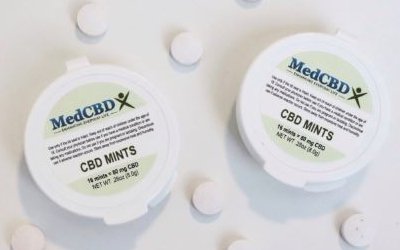 These CBD Mints are much better than swallowing pills or taking CBD oil since they taste pleasant with the flavor of mint. Just pop one into your mouth and it dissolves just like a breath mint. Each mint contains 5mg of CBD which is extracted by one of the finest methods namely CO2 extraction. Users can take up to 2 mints daily. Besides the benefits of CBD, it also functions as an after-meal breath mint. The pack contains 16 lozenges per tin with complete high-quality ingredients. Shipping is available in the US only.
Ingredients: Sorbitol, Natural & artificial flavors, hemp oil extract, vegetarian magnesium stearate, silicon dioxide
Price – $19.99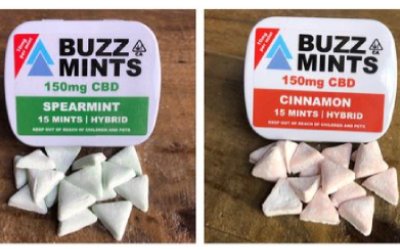 Get 150mg of CBD in your pocket and pop one whenever you need it. This is a discreet way to take CBD wherever you please. Buzz CBD Mints are a perfect way to make sure to have your CBD intake due to their increased bioavailability. They are tasty, healthy and dissolve in your mouth. One tin contains 15 mints and they come in different flavors. They are Vegan, non-GMO, gluten-free and lab tested. One to two mints are recommended daily. They have interesting
flavors like cinnamon and acai berry.
Price – $25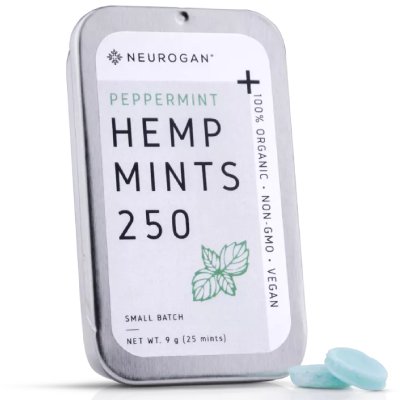 Their CBD mints are tiny featuring 10mg of CBD per mint. However, these energy-boosting CBD mints will give you a minty-fresh breath as well as a relaxed mind. Each mint is crafted with care with the highest quality full-spectrum CBD that nature has to offer. The CBD is non-GMO, 100% organic. They have sourced from premium full-spectrum hemp from the Danish countryside. The hemp is then extracted by using a CO2 extraction method. This ensures that each Neurogan product is safe and of the highest quality.
Price – $29.95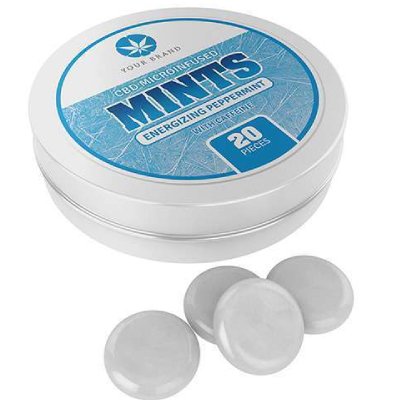 The CBD mints from Global Cannabinoid contain 5mg of hemp-derived CBD each. It is encased in a special shell which preserves the shelf life of the active compounds within it. They offer you two varieties of CBD mint –
ENERGY MINTS which contain 10 mg of caffeine and 10 mg of Full Spectrum cannabinoids per mint
RELAXATION MINTS which contain 20 mg of GABA and 10 mg of cannabinoids
These are delicious and have better oral absorption. They are made with all-natural, non-GMO ingredients.20 Count Tin is available and you have to mail them for pricing details at [email protected]

The above is the price of one box with 40 mints. Pop one of these mints in the middle of a hectic day and soothe your body and mind to feel calm. When this is accompanied by a burst of fresh breath, what more do you need! Lucent's unique blend contains CBD, organic terpenes and natural herbs p-notch mint which is non-psychoactive and targeted to activate your body's natural abilities to feel calmer. The CBD Isolate is derived from industrial hemp grown in Colorado. Every batch is tested by certified 3rd party laboratories to ensure that it is free from pesticides and heavy metals and is devoid of THC. The packaging is cute and helps your brain chill.
Contains natural herbs like Passionflower, Ashwagandha, and Lavender!
Price – $29.99
Get more stuff like this
Subscribe to our mailing list and get Latest updates
Thank you for subscribing.
Something went wrong.