Weddings can be unbelievably stressful especially for brides. There are loads to be taken care of including venues, the perfect bridal look and wrapping your head around finances. To beat all the stress, yoga and meditation could help, but you could look up CBD oil too. CBD, a compound of the cannabis plant, offers some medicinal and therapeutic effects of marijuana without the associated 'high'. CBD oil can be added to anything, right from beauty products to smoothies, and they calm your nerves and reduce your anxiety. CBD will add a relaxing effect to your pre-wedding routine. Here's a list of CBD products that could make you glow and feel amazing and also remove pre-wedding jitters.
Standard Potency CBD Tinctures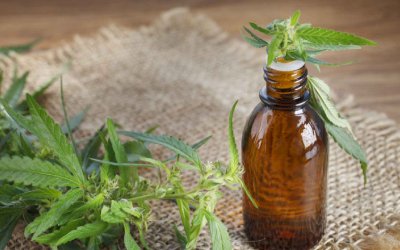 Buy Now
These tinctures made with full-spectrum hemp and are non-GMO and remove any anxiety or jitters. Their tinctures are derived from industrial hemp, e sourced from domestic farms. They are great to beat any kind of stress and for overall health especially at the time of your wedding. It is vegan and gluten-free with no artificial flavors, preservatives or artificial sweeteners.
Just add to food or drop under the tongue
Ingredients: Hemp-seed Oil, Fractionated Coconut Oil, Hemp Extract.
Milk Makeup's Kush Mascara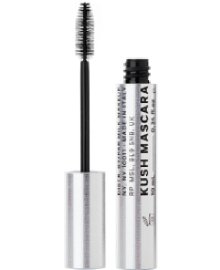 Buy Now
Milk Makeup brand is known for pushing boundaries with their innovative products and the last thing we expected from them was CBD mascara! It's great for a bride since this is different from your ordinary mascara. The Kush Mascara gives you lovely, thick lashes that help create a look of peak fullness and curly lashes. The CBD oil adds texture and conditions lashes as you wear it. It gives the formula a very creamy texture, thus making it easier to apply. CBD gives you extra volume with no clumps.
Ingredients: Besides CBD, contains Water/Aqua/Eau, Paraffin, Glyceryl Stearate, Synthetic Beeswax and much more
Hemp CBD-Infused Lip Balm by Vertly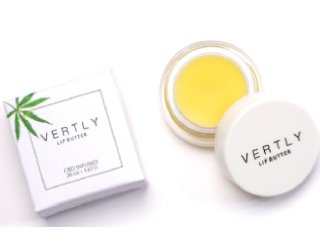 Buy Now
We've got the eyes covered; now it's the lips! The Lip Balm which is hemp infused from Vertly is completely organic and contains natural ingredients like kokum butter, cocoa butter, and shea butter. It can't get more buttery and luscious than this. The CBD in the balm is beneficial for lips and overall wellness. A great product to give you light, fuller and healthy, moist lips!
Key Ingredients: CBD extract, Jojoba Oil, Kokum butter, shea butter, cocoa butter
Vertly Hemp Infused Body Lotion
Buy Now
This body lotion will leave you smooth as silk. It is befitting of a bride and is infused with hemp-derived CBD and magnesium, arnica flower, nourishing plant oils, peppermint hydrosols. This is carefully handcrafted for the most sensitive skin to soothe the body. It has a calming effect with a refreshing scent of citrus and lavender. The Hempseed oil which is one of the vital ingredients is rich in Omega 3 and Omega 6 fatty acids. This increases circulation and reduces any inflammation. The Hemp Extract can reduce any anxiety which is normal in any new bride.
Key Ingredients: 150 MG Full Spectrum Hemp Cannabinoid Extract, Arnica Flower, Magnesium, Peppermint Hydrosol, Aloe Vera
CBD for Life Pure CBD Eye Serum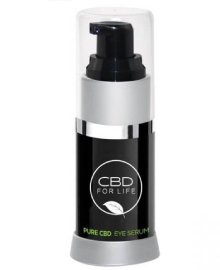 Buy Now
When you have an eye serum with CBD, it is an interesting move! One look at this lightweight, non-greasy serum, we knew it is great for eyes. The serum is formulated to help with anti-aging and designed to shrink lines. It also helps reduce dark circles and puffiness. CBD skin-care products from CBD for Life are known to slow down any visible signs of aging and give a young look.
Key Ingredients: Cannabis Sativa Seed Oil, Water (Aqua), Glycerin Etc
SOL CBD Herbal CBD Balm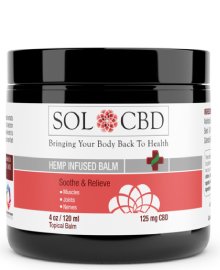 Buy Now
This is a menthol-based balm with maximum strength and copious amounts of CBD which will heal and reduce pains, headaches, anxiety or any aches. It is a best seller and bound to be a hit with young brides of today. Say goodbye to any aches and pains and forget any stress with this CBD cream.
PURE CBD Foot Cream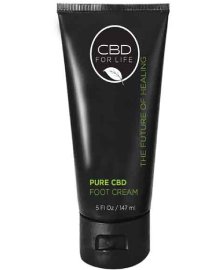 Buy Now
Yes, brides need to care for their foot, too! And the good news is…CBD is great for your feet too. Pure CBD foot cream delivers gentle moisturizing for your feet which is effective in keeping it smooth and hydrated. It gives renewed freshness and helps relax tired and overworked feet. The cream combines natural oils and a patented German Extraction Method. For a calming ritual, massage from toes to ankles with circular motions!
Key Ingredients: Water, glycerin, CBD extract, peppermint oil, apricot, aloe vera leaf juice etc.
Get more stuff like this
Subscribe to our mailing list and get Latest updates
Thank you for subscribing.
Something went wrong.