What can be more relaxing than a cold beer after a bad day? Very few things, we suppose.  If beer has the soothing properties of CBD, it would just make it more delicious and perfect, isn't it? CBD is increasingly developing a craze in the market and among people. CBD infused Beer is undoubtedly the next big thing. It does not give you a high and is legal in many countries. CBD Beer is growing in popularity due to its potent combination, high-quality ingredients, and flavor. CBD is categorized as a dietary supplement and since it is legal, brewery companies are taking full advantage of it.
CBD Beer is touted to be the next big CBD revolution.
Why Hemp and Beer make Perfect Sense?
Hemp and beer are genetically related
Both have medicinal qualities
They give the best relaxation
The terpenes in CBD and beer are very potent when used together
Why the future of CBD Beer seems Bright?
Increasing number of CBD lovers
Legalization of hemp
Cbd is non-psychoactive so one does not face many problems
Companies are getting requests from people continuously
It is already being loved in the UK and will soon grow out better
Are there any legal issues with CBD Beer?
As of now, CBD is legal in all 50 states and so is beer. The sale of CBD drink products is subject to state law and the regulations of CBD beverages are varied. Brewers are required to seek approval from the TTB for the right formulas. If the beer meets the requirements of local, state and national requirements, it is allowed to be sold in the states.
Apart from this, CBD Beer faces certain issues like-
Lack of awareness from both public and government point of view
There is hardly any research on CBD Beers
Public fear or opinion on how CBD Beer may not be the best
The unknown factor about CBD Beer as very little is known
The Best CBD Beer Brands You Should Try
The Hemperor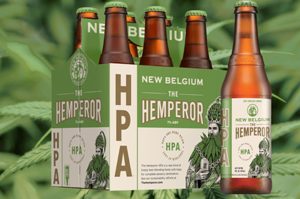 Buy Now
One gets a powerful green hemp aroma from this one. CBD adds a nutty flavor that makes this sweet with a mild aftertaste.
Green Times Brewing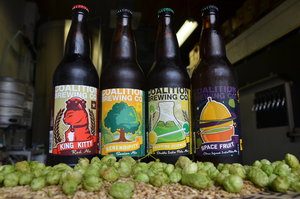 Buy Now
This company sources unique, water-soluble full spectrum CBD and is a combination of terpenes, cannabinoids, exotic flavors and more. This is a powerful cannabis sativa extract and has less than 0.2% THC.
Coalition Brewing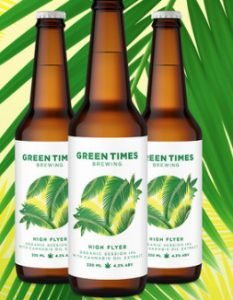 Buy Now
This Portland-based company is a craft brewery and is a pioneer. It uses high-quality CBD and makes beer infused with it. They brew a beer that boasts of a powerful hit and a refreshing, relaxing taste.
Get more stuff like this
Subscribe to our mailing list and get Latest updates
Thank you for subscribing.
Something went wrong.