As an increasing number of people are having positive experiences with CBD, the number of ways it can be taken is also increasing. More and more innovations like CBD coffee are fast coming up. One of the best ways CBD can be used is in the form of topical balms. Topical CBD doesn't go directly into your bloodstream. So you can enjoy the localized effects of full-spectrum CBD with zero fears of failing any drug test. That's why we're looking at the best CBD balms.
What are the uses of CBD Balms?
You can use CBD balms to moisturize dry, dull skin. In higher concentrations, Balms can help fight local inflammation, eczema, soreness, stiffness, and pain. They can also be used for fighting muscles soreness and pain which athletes experience. Here's a top 5 list of the Best CBD Balms available in the market.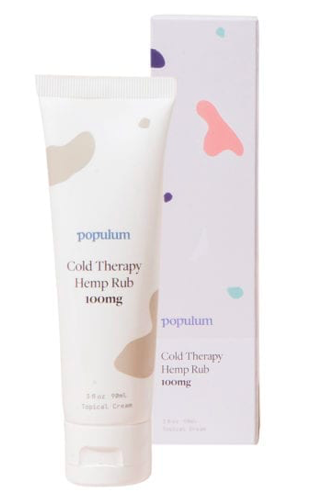 Price – $45.99
Muscle soreness is a common complaint about all regular gym-goers and athletes. It is also experienced by people who are overweight and not too fit. Many do not realize it while they exercise, but your body will feel stiff and sour the next morning. Here's where this hemp rub does wonder. The Populum's Cold Therapy Hemp Rub is a balm which helps fight muscle soreness. It is made with the US-grown non-GMO hemp oil and has the added goodness of phytocannabinoids. It also contains several pain soothing ingredients like Aloe Vera, Arnica and Chamomile that provide relief to inflamed muscles. Just apply over the affected area to feel a cool Arctic chillness. This is a great way to relax painful muscles, making post-workout recovery easier than ever.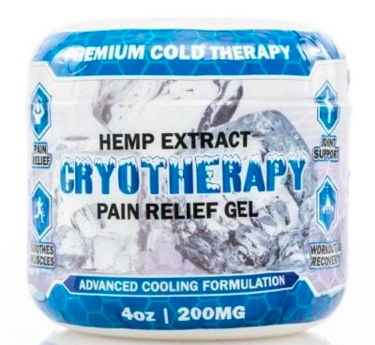 Price – $39.99
This cooling gel has great potency and is great for anyone suffering from painful conditions like sore muscles or inflammation, especially athletes. It is formulated with natural powerful pain relief ingredients which help you recover from hard workouts, muscle strains or injuries. It contains high potency full-spectrum CBD alongside menthol and camphor with essential oils that will leave you relieved and refreshed. As soon as you apply it, you will feel this balm/gel working wonders for you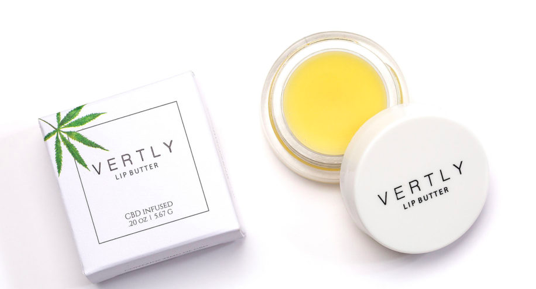 Price – $22
Balms are not just needed for muscles, but for lips as well. Lip balm and CBD can be one of the perfect combinations. Realising the benefits it could provide, Vertly came up with this unique lip balm with organic and completely natural ingredients. These include soothing natural substances like kokum butter, cacao butter and shea butter. The CBD in the balm is incredibly beneficial for the health of your lips and overall wellness. This is an amazing product to give you light, fuller and healthy, moist lips.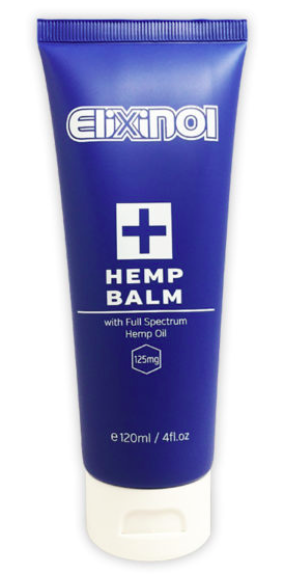 Price – $29.99
There are plenty of moisturizers in the market but this one does the perfect job for you. CBD Hemp Balm is a topical skin moisturizer great for skin health. This topical CBD skin balm is soothing and is important to rejuvenate your skin. CBD combined with other natural ingredients ensure the best health for your skin. It is made from completely natural products to offer your skin the best protection and moisturisation. The CBD is supercritical C02-extracted, full-spectrum hemp oil and has an entirely plant-based formula. It is completely free of synthetic chemicals and has excellent skin penetration and quick absorption.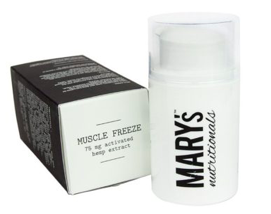 Price – $35.00
This is the best CBD balm for sore muscles. Mary's Muscle Freeze combines natural plant extracts for a soothing, cooling effect. The best part is that it is a paraben-free topical which is infused with activated hemp extract and other whole-plant nutrients. It is used to provide quick relief and a soothing, cooling effect. The balm is available in 1.5 oz with 75mg of activated hemp extract and 3.25 oz with 200mg of activated hemp extract.
If you're looking for a CBD lotion to recover after a workout, or to offer a cool relaxation to inflamed muscles or joints, this is worth considering. Mary's Nutritionals Mini Muscle Freeze is a targeted topical solution that offers a soothing blast of cannabidiol (CBD), right where you need it most.