All CBD products are great for health, no doubt! But the way each one reacts in your body and effectively delivers CBD is different. While we are all familiar with the different CBD products, for the uninitiated, let's take a look at the best CBD tinctures and where you can buy them.
What Are CBD Tinctures?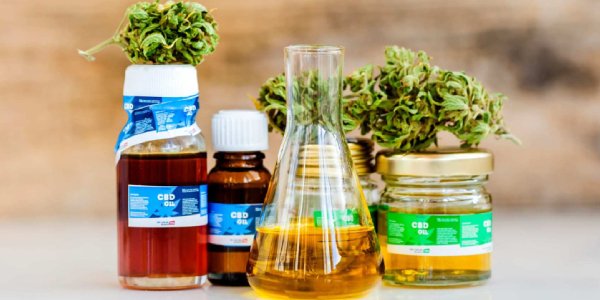 A CBD tincture is a CBD product in liquid form with a very potent cannabidiol content. The best tinctures are obtained from CBD-rich hemp flowers heated in alcohol. Normally, CBD tincture on its own can be very bitter. The tincture of CBD thus obtained should be potent, with a very high CBD content and no more than 0.3% THC.
What are the Benefits of CBD Tincture?
As we all know, CBD tinctures are concentrated. For the same effects as regular CBD oil, you'll only have to use a small dose. Tinctures can be used to supplement a healthy lifestyle and manage the following conditions
Alleviate pain and inflammation
Improve Mood
Reduce anxiety
Promotes heart health
Helps in acne
Have antipsychotic effects
Tinctures are easy to consume discreetly since they don't need to be smoked or vaporized. Its high concentration helps adjust your daily dose with absolute precision.
How To Use A Tincture?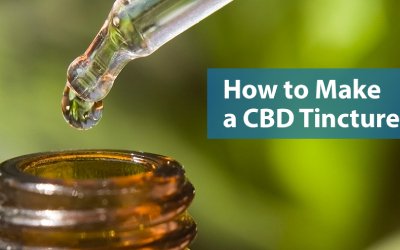 Many patients find it bitter, in such cases, you can mix it with food and beverages.
It can also be taken sublingually, meaning underneath the tongue. Substances taken sublingually are better absorbed by the body than other methods.
Hold the tincture under your tongue for at least a minute before swallowing it.
Discover CBD – Active CBD oil CBD/MCT Tincture 1250-2500mg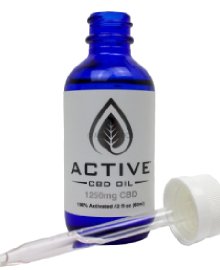 Buy Now
Cost: $64.99
THC-free and made with MCT oil. Unflavored & odourless, it contains absolutely no fillers, preservatives, solvents, or additives and is made from Non-GMO hemp. Each batch that is produced is sent to a 3rd party lab and results are consistently updated.
Dosage: Take one dropper full (1 ml) once a day
Usage: Applied under the tongue for maximum absorption.
Ingredients: Hemp-derived CBD, MCT oil
Endoca – RAW Hemp Oil Drops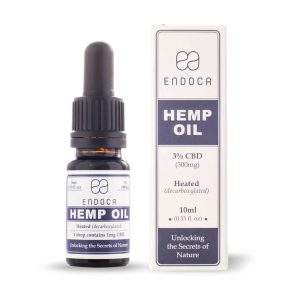 Buy Now
Cost: € 129
Endoca is a brand that makes CBD products using CO2 extraction methods and organic hemp. High-quality Concentrated CBD oil from hemp plants in Scandinavia are used for all the products. Scandinavian hemp is 100% natural and organic making it premium quality. Vegan, Gluten-free, non-GMO
Usage: Sublingual
Ingredients: Hemp seed oil, Terpenes (aromatic oils found in hemp plants), Phytocannabinoids
Medterra CBD – Medterra's MedOil CBD Tinctures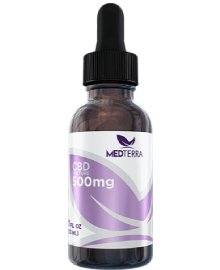 Buy Now
Cost: $44.95
Medterra believes CBD should be acceptable to all at an affordable price. The Medterra's MedOil CBD Tinctures are made with 99%+ CBD and MCT oil. It is available in strengths of 500mg, 1000mg, and 3000mg. Each CBD tincture contains 30 servings and can be taken day or night.
Dosage:1ml
Usage: Sublingual
Ingredients:MCT Oil, 99%+ CBD Isolate
Lazarus Naturals – Standard Potency CBD Tinctures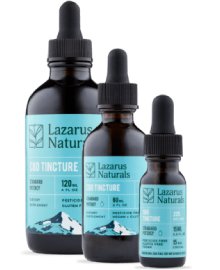 Buy Now
Cost: $12.00 – $70.00
These tinctures are made with full-spectrum hemp and are non-GMO. Their tinctures are derived from industrial hemp, which is sourced from domestic farms. Each bottle comes with a graduated dropper to ensure accurate serving size. It is vegan and gluten-free with no artificial flavours, preservatives or sweeteners.
Usage: Add to food or drop under the tongue
Ingredients: Hemp-seed Oil, Fractionated Coconut Oil, Hemp Extract.
Kush Queen – Bäre Tincture 500MG CBD Hemp Extract 1OZ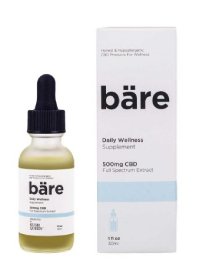 Buy Now
Supreme quality and innovation are what Kush Queen aim for when they formulate their products and Kush Queen offers a modern perspective on medicine and wellness to the world.
Cost: $35.99
This Kush Queen Tincture provides high-quality, full-spectrum hemp CBD. It has 500 mg of tincture which is useful for reducing inflammation, anxiety, and stress.
Usage: Add it to smoothies, soups, sauces, and baked goods or put it under your tongue
Dosing: One Dropper = approx. 16.6mg CBD; you can daily use 2 droppers
Ingredients: Extra Virgin Olive Oil, Full Spectrum Hemp Extract